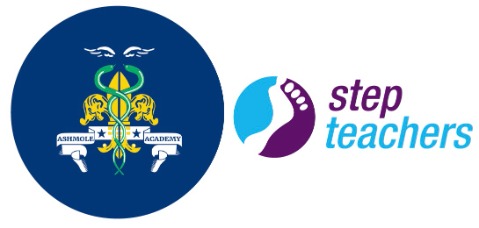 ​We have had the pleasure of having a work experience visit from one of the lovely students at Ashmole Academy.
Below is a statement from the student on how their week with us went:
​
"I arrived on Monday morning, very scared not really knowing what I was going into, but from the moment I stepped into the door, everyone was very welcoming. First, I met Adam, who gave me a tour around the building and introduced me to everyone, including Andrew, who kindly looked after me all week. Andrew gave me an intro of what Step Teachers was all about and went through all the health and safety procedures. Then he got me to take 3 courses on General Data Protection Regulation (GDPR), Teacher assistants and previsionary covers, which I learnt a lot from. During lunch, I went to the park to eat my lunch which was very nice. After lunch, I took tests from the 3 courses I studied before lunch, and did really well on them. Once I had finished, I worked with Gianni for the rest of the afternoon, who showed me very clearly on how the system works. At the end of the day I did a quick debrief with Andrew who wanted to know how the day went and I told him it had been lots of fun.
On Tuesday I came in looking forward to another day of work experience doing marketing with Aidan and Ella. They were both very welcoming and friendly right from the start. I spent the morning making and filling 75 gift boxes to send to all the schools that Step Teachers has worked with. I once again had my lunch in the nice park. In the afternoon I was preparing the vinyl cut-out Step Teachers logo to go on the boxes. After this, I did my usual end of day debrief with Andrew.
By Wednesday, I was more confident than I was on Monday. Up until 10:00am I was watching what Kieren was doing, which was interesting as he was showing me the things that Gianni hadn't told me. From 10:00am to lunch time I joined a sales training lesson run by Adam. The training was really interesting and I learnt a lot of things, including the art of negotiation. After lunch Andrew showed me how to use a spreadsheet to create a table for the delivery of the boxes which was very informative as I didn't know how to do that. After that I did a fake phone call with Adam, I'm not usually a confident person, however, it went well thanks to all the training I have had this week. My school had wanted me to interview 2 employees, so, I interviewed Sam and Miguel, who I learnt a lot from.
On Thursday it was my last day and the week had flown by. I was once again working in marketing with Aidan and Ella, where I learnt even more things, including how to use the laminator and the guillotine.​"