​Founded by a qualified primary school teacher, Class Act Teaching Services provides help, support, reassurance, and guidance. We provide high-quality, professional, and personal service at all times.​​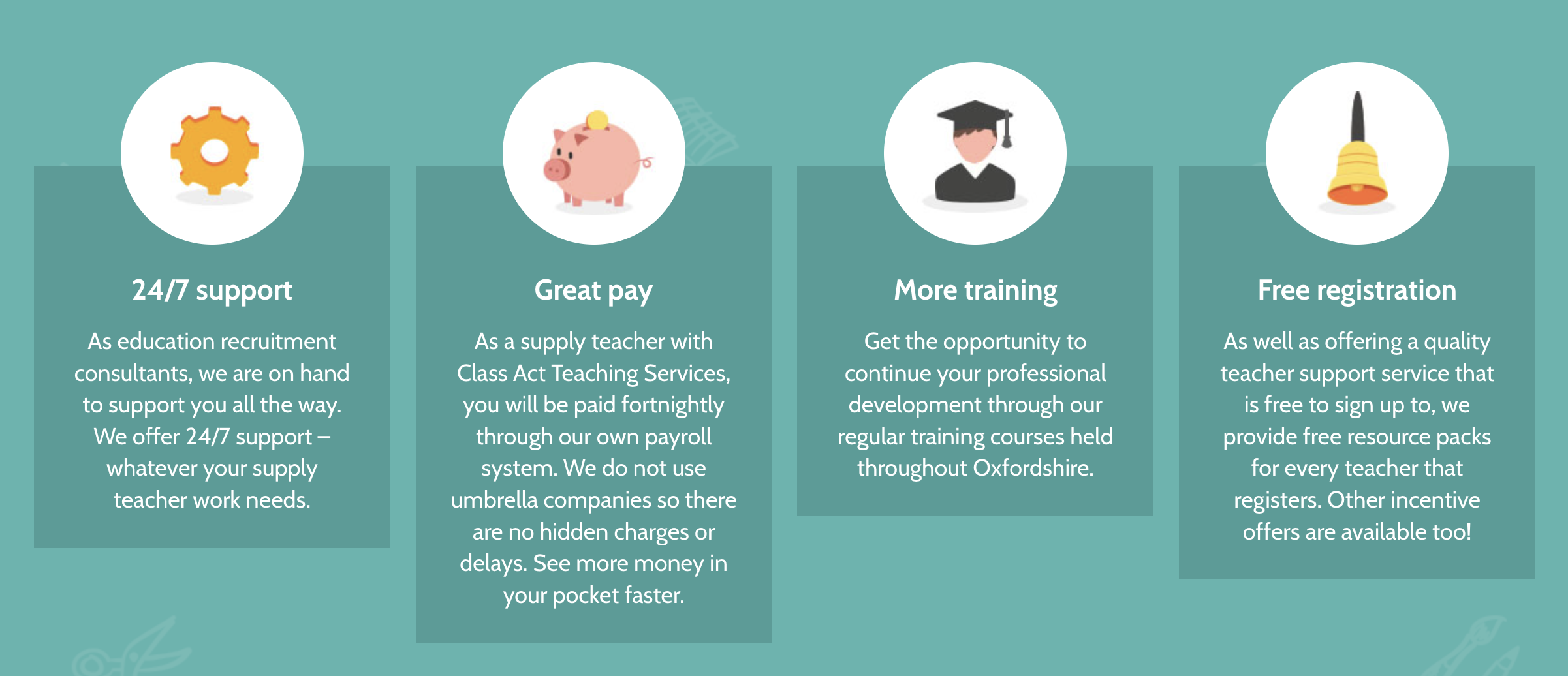 Why we are a Class Act
Whether you are an experienced or newly qualified teacher or teaching assistant, we can offer you work to suit your location and needs. Most importantly, we are on hand to support you every step of the way.
Working as a supply teacher or supply teaching assistant gives you the opportunity to experience the school environment first-hand. It can also get you noticed and at the front of the queue for permanent teaching positions when they become available.
​Offer your work in local schools to suit your location and requirements

Always pay competitive rates

Carry out all required assessments, including full referencing and DBS checks

Provide full safe guarding training in-house as part of your induction

Regular newsletters with upcoming courses/events and relevant information

Professional, dedicated, friendly support
We take the time to establish excellent working relationships with our schools to help us always find the right teacher for the right school.​