P

APYRUS Charity Partner 2022/2023
Introduction
Over the past academic year, we have been supporting our 2022/2023 charity partner PAPYRUS UK! Our Step Teachers team has been tirelessly working to raise money for the prevention of young suicide.
As the academic year draws to a close, let's look back at what we have achieved so far…
November 2022
We were off to a great start as we had raised an amazing £1,380! During this month, we used our 'Recommend a Friend' vouchers that offers people a reward for inviting friends to work with us (a campaign we hope to run again in the next academic year!) however, we gave people the chance to donate a portion or all of their reward to PAPYRUS UK which proved a big success! Read more here.
December 2022
It may be chilly outside, but that didn't stop our team from putting their best foot forward (literally) as George and his puppy Lando pledged to walk 25 miles, and in fact, ended up walking an incredible 37 miles and raising £160! Read more here.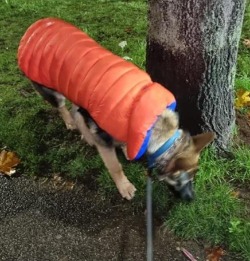 January 2023
Even with a frosty start to the year, Harry, from our London office, was training for his 10K run through Hyde Park! As well as this, Chantelle, from our Norwich office, was training to complete a 25 mile swim in her local swimming pool. Read more here.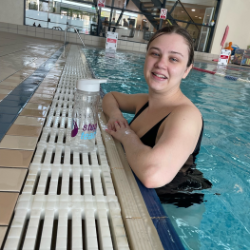 February 2023
Harry had raised and superb £500 and then decided to take on the challenge of the London Half Marathon, raising even more funds for PAPYRUS UK! As well as this, Kayleigh, from our Plymouth office, generously donated her time and creative efforts in designing a digital illustration for the winner of our Step Teachers raffle. Read more here.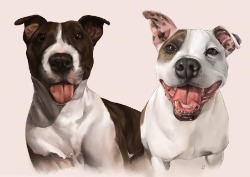 March 2023
Aidan had been growing his hair since the pandemic and was planning on donating his luscious locks to the Little Princess Trust. He managed to raise his goal of £250 by offering those who have wanted him to cut his hair, a chance to decide the style! Along with this, during the sunny days of March, Kayleigh, Rachel and Dani completed their 25 mile walk whilst raising £173!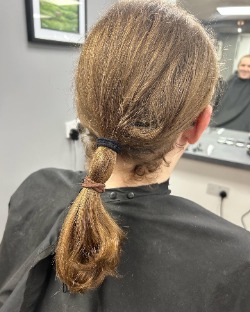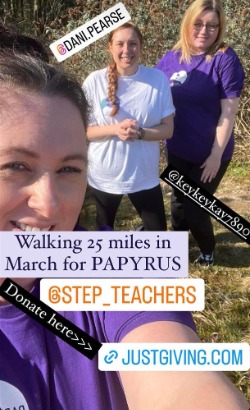 April 2023
Harry took on the London Half Marathon that snaked its way through iconic landmarks of London and raised over a whopping £700! Read more here.
July 2023
Alex, Kim and Angela all took part in the Three Peaks Challenge! After training for many weeks, they finally were able to conquer the challenge in just over 29 hours. ogether they managed to raise £3,530! Read more here.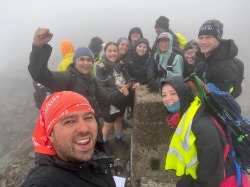 Making a Difference
From all the hard work everyone put in, we managed to raise a fantastic £6,968! We're incredibly proud of our tough and determined team who have truly put all their efforts into raising as much money as we possibly could! We also want to extend our appreciation to anyone who donated to PAPYRUS UK and who has taken the time to read our story!
PAPYRUS UK
'No young person should have to suffer alone with the thoughts of suicide' that's why PAPYRUS UK is dedicated to the prevention of suicide and the promotion of positive mental health and emotional wellbeing in young people. PAPYRUS UK provides confidential support and advice to young people struggling with thoughts of suicide and anyone worried about a young person through their helpline HOPELINE UK.